What Makes Winc Unique?
Winc wines are uniquely their own because, from start to finish, the Winc team owns the entire vinting process. Members of the "Winc Shares" wine club get exclusive access to Winc-owned brands you may already love. Winc brands include:
Summer Water

Folly of the Beast

The Wonderful Wine Co.

Cherries & Rainbows

Lost Poet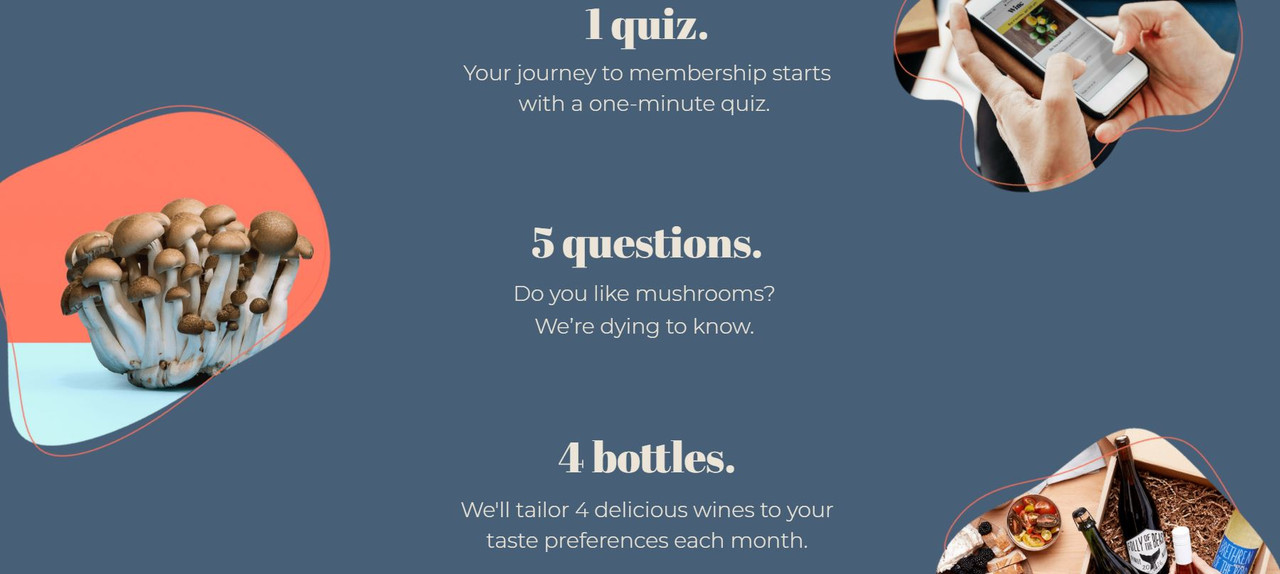 Winc wines are created with minimal intervention techniques, meaning that every Winc vineyard functions cleanly and responsibly. Winc has a 55% total low sulfur production rate and hopes to create over 300,000 organically-farmed wine cases by 2022.
New members of the Winc Shares wine club start by taking a 1-minute taste test. Winc uses this quick quiz to get a snapshot of your palate, which is sent over to wine curators who build your first shipment of personalized bottles. Big fan of black coffee? You may see some dryer reds in your shipment. Is your favorite way to sip away a summer day with a cup of iced sweet tea in hand? Say hello to a few sweeter white wines sneaking into your monthly shipment.
Members can do more than just sit and wait for their wine: Winc hosts an entire online marketplace where users can buy bottles of chardonnay, pinot noir, sparkling wines, and more.